Tutti Giù trifft junge Publikum!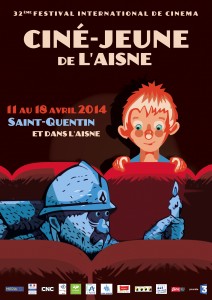 We are happy to share our selection of «Tutti Giù – Everybody Sometimes Falls» at the largest young and children Film Festival in Europe, the "Festival International de Cinéma Ciné-Jeune de l'Aisne" in Saint-Quentin, France.
The movie will be presented in front of a large audience of young people and specialists in children's films, in international competition, between April 11-18 2014.
Screenings:
> SAMEDI 12 AVRIL 16H00
> MARDI 15 AVRIL 09H30
More infos:
http://www.cinejeune02.com/competjury.html