DVD
The DVD of «Tutti Giù – Everybody Sometimes Falls» now available. You can purchase the DVD with bonus material, music and much more just by filling the form below or by sending an email at info@imagofilm.ch.
On DVD you can watch the movie with the following subtitles track:
- English
- German
- French
- Spanish
- Russian
- Czech
- Lithuanian
- Hungarian
- Mandarin
- Yue Chinese
The movie is also available with the German audio version.
Prezzo:
in CH: CHF 25.- + 3.- shipping + TVA (= 30.25)
in EU: € 23.- + 5.- shipping (= 28.-)
non EU: € 23.- + 10.- shopping (= 33.-)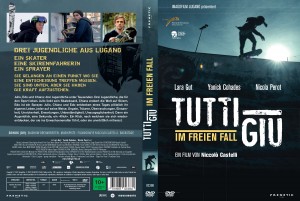 You can purchase the DVD also at the following links:
→ www.swissdvdshop.ch – www.cede.ch – www.soundmedia.ch – www.rsi.ch/shop – www.hollystar.com